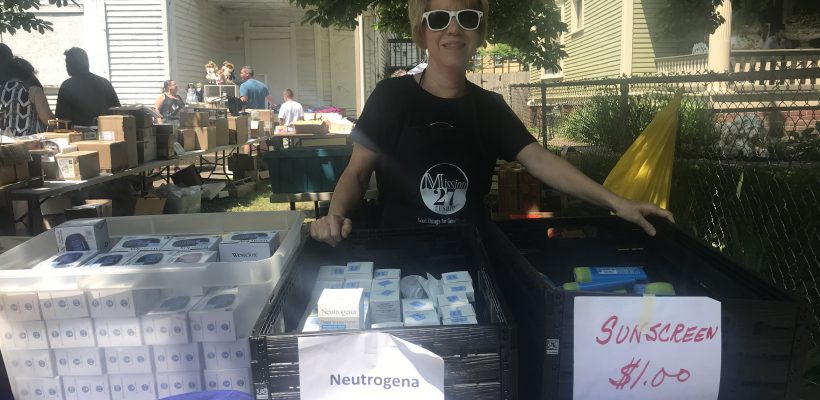 Participating in the annual Woodruff Place Flea Market May 31 – June 2 in the historic neighborhood, located just a mile east of downtown Indy is always a treat for us at Mission 27 Resale. Not only was the weather beautiful, but the park-like setting featuring lovely Victorian era homes with fountains and statues adorning the streetscape provided a great backdrop for sharing our mission and a good reason to set up a pop-up store.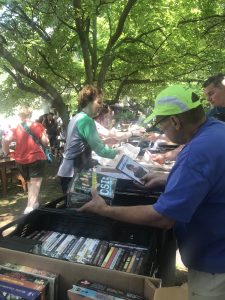 If we missed you, we brought a variety of treasures from our nearby store located at 132 Leota Street. This year our pop-up store featured everything from a broad collection of brand new bar stools to antique glassware for entertaining, ornate lighting fixtures, vintage clothing, and more. It was a great place to spend the day and get to know more of our neighbors in one of the city's oldest communities.
A huge thanks to all who came out to show your support. Whether you volunteered, shopped or just stopped by to say hello, we hope you found a little something to take home to remind you of our mission: Good Things for Good Purpose™.
Proceeds from Mission 27 Resale benefit the Society of St. Vincent de Paul. As a bonus, a portion of sales from the Flea market also supports the Woodruff Place Civic League, which funds infrastructure projects to help maintain the fountains, street lights, Town hall, esplanades, statuary and Tenth Street Fence in the Woodruff Place neighborhood.