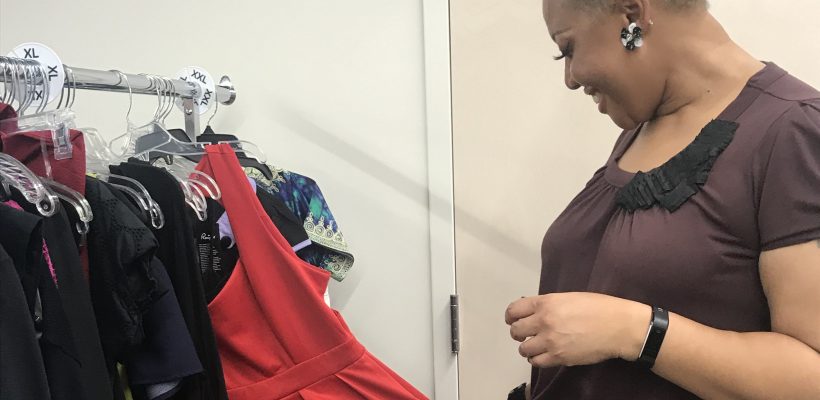 On Wednesday, June 19, Mission 27 Resale hosted a Boutique Night at our 132 Leota Street store to kick off the summer. Ladies and gentlemen alike came out to shop our Indy thrift store in style as they enjoyed drinks and hors d'oeuvres while perusing the aisles. The parking lot was full, and the dressing rooms were hopping as visitors checked out various parts of the store. We held some of our favorite finds for this special event, but customers checked out the whole store – from furniture and home goods to books, toys and games, clothing for men, women and children with accessories to boot – shoes, jewelry, hats and more.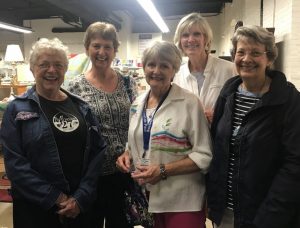 It was great to see everyone having a good time making their selections – from expectant mothers to families and friend groups, you all showed up to shop and enjoy a night out with our crew. Some of our favs included sharp suit jackets, a jewelry display stand, watercolor pillows, professional pumps and a glitzy necklace. Not to mention the colorful kids swimsuits – perfect for being pool-ready this summer.
We're so grateful for our amazing volunteers who worked hard on boutique night, and to all of the customers who came and shopped. It was an awesome event – thank you for supporting the Society of St. Vincent de Paul and our mission. Watch for another similar event this fall!