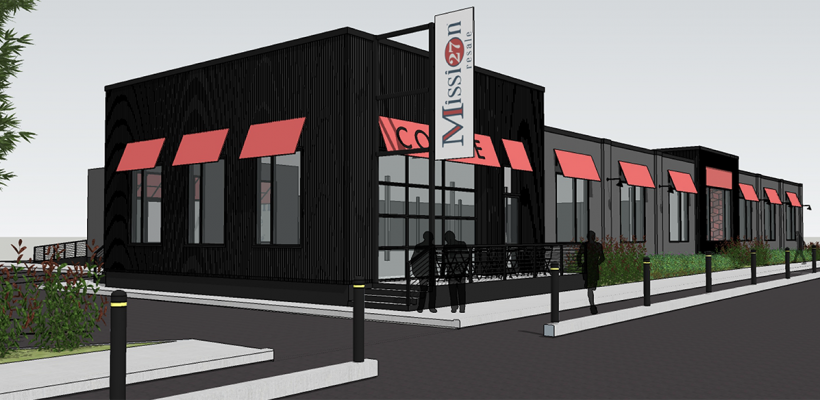 By Peter Zubler, Executive Director
At a time when many retail stores are closing, we're excited to share that we're moving in the opposite direction. The Society of St. Vincent de Paul (SVdP) plans to open a second location of our thrift store, Mission 27 Resale. Our first store—located at 132 Leota Street, just south of Southeastern Avenue on the city's near east side—has been so successful that we've decided to make an investment in another location. Like the first store, our new location—scheduled to open in Fall 2019—will sell secondhand and gently used items like vintage apparel, furniture, home décor and one-of-a-kind finds.
Ideal Location to Serve Community
SVdP recently purchased a vacant 12,000-square-foot former warehouse at 1618 Shelby Street for the second Mission 27 Resale. The location—on the eastern edge of the Bates-Hendricks neighborhood and just south of the Interstate 65 overpass—is ideal for several reasons.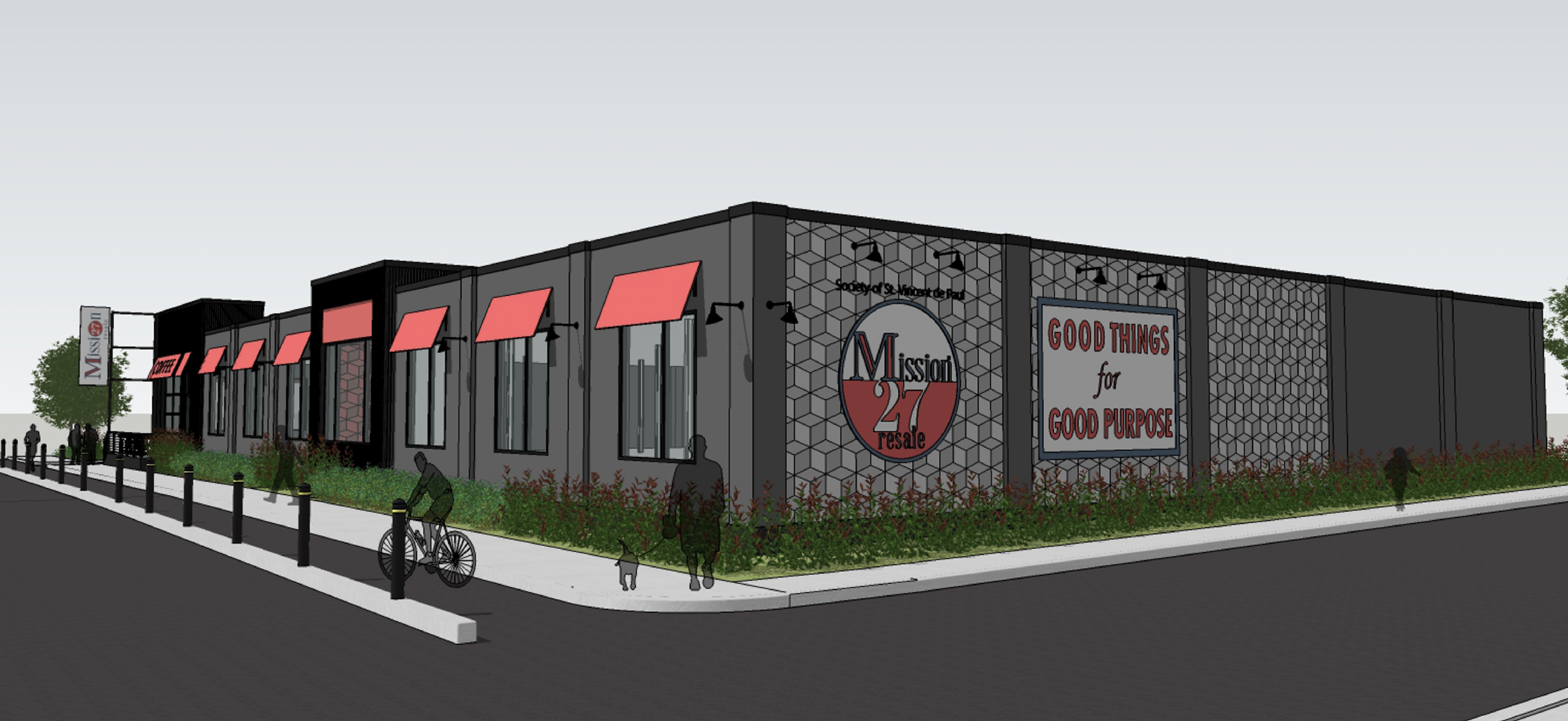 First, the Bates-Hendricks area, along with neighboring Fountain Square and Garfield Park, is seeing a surge of residential redevelopment. It's exciting to know we will be part of the area's economic revitalization.
Further, the Shelby Street location is near some lower-income neighborhoods, giving local residents greater access to a place where they can get needed household items (clothing, appliances, etc.) at deeply discounted rates. Additionally, eligible residents may receive vouchers from SVdP to use in the store on select items. Proceeds from store sales will help supply our food pantries with higher-quality food. Proceeds are also used to fund our Changing Lives Forever program, which teaches people how to become economically self-sufficient so they can break generational cycles of poverty.
Finally, the new store will also be located near the future Red Line, making it accessible and convenient for customers.
New Feature: In-house Coffee Shop
The second location of our faith-based thrift store will offer an added feature as well—an in-house coffee shop. We are in talks with a couple of local companies about running it and are excited because we believe the coffee shop will help Mission 27 Resale draw a more diverse customer base. Likewise, the coffee shop will benefit from the foot traffic generated by the store, making it a win-win for all of us.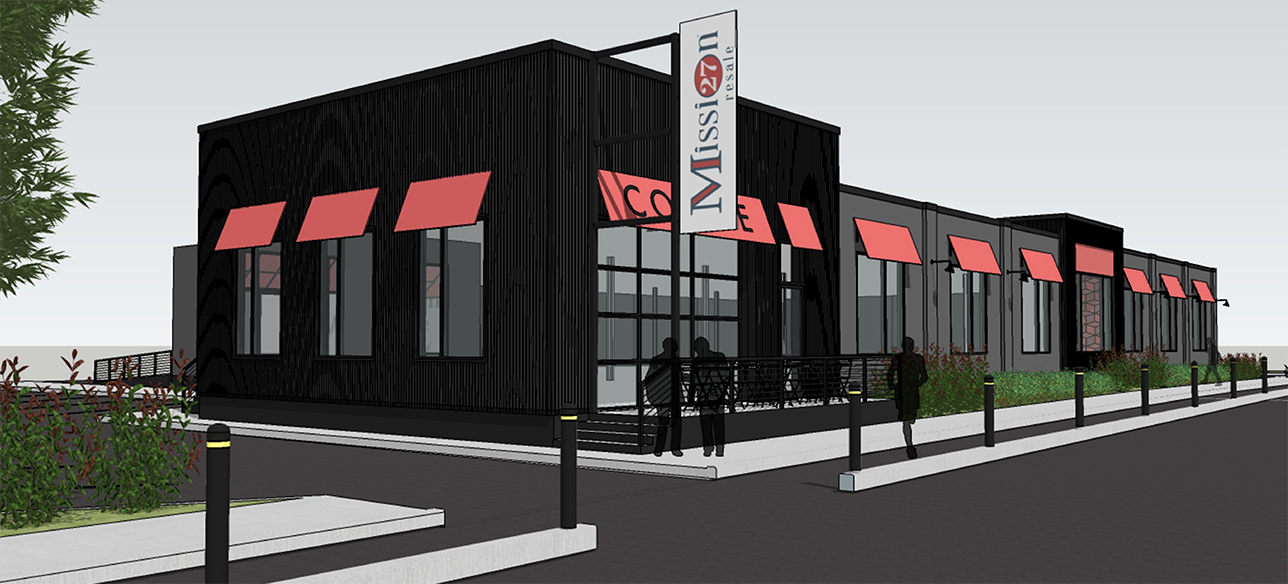 Fulfilling Our Mission
What's most thrilling for us, however, is how our second store will help us fulfill our mission and touch more lives. Mission 27 Resale is much more than a secondhand shop that gives new life to used items. It gives new life to those in need. And that's something all of us can get behind.